Jenny and Mark – Culgoa Point, Noosa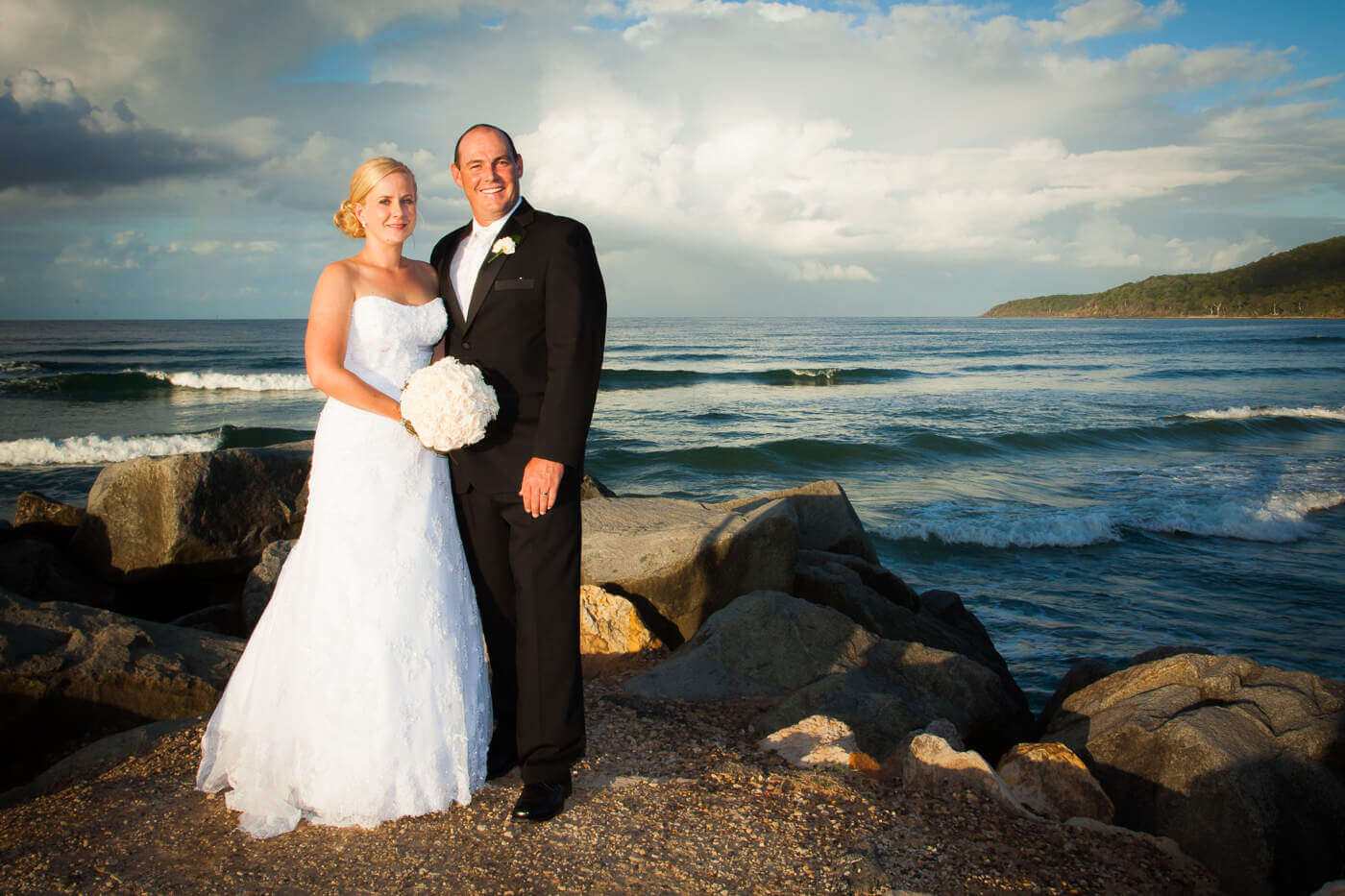 • The Noosa River is a wonderful place to be at the best of times but when you decide to have your wedding on the lovely banks of the river it is amazing. Jenny and Mark were that lucky and chose Culgoa Point Resort as their location to have their beautiful Noosa River Wedding. It was a beautiful autumn day in Queensland and you could not have asked for more. There was plenty of nerves and excitement on the day. There was a bit of stress when one of the suit bags had only jackets. Luckily it was realised early enough to pick up the missing trousers and shirt.
Jenny was a beautiful bride and the colours she chose added to that wonderfully. The mother of the bride looked elegant in the wedding colours.
The ceremony was full of anticipation and emotion and stirred with a spoon of excitement. There were tears all around, even mark could not keep his joy from brimming out.
The Noosa river not only made an eye-popping backdrop it came in very handy. I loved it that the guests were taken to the reception in style on a boat. Can you believe it, on a boat of all things? What better way to see the beauty of the Noosa River. Another reason to choose a Noosa River for your wedding day.
The other thing I loved was Jenny and Mark's wonderfully unique wedding cake. Dark and white chocolate but not in your traditional tears. It looked like a delightful piece of art crowned with chocolate roses.
How can you not be in love when the sunset is just perfect. The Noosa Spit is the best and then the sun dropped down and made it even better. Down to the seaside to capture some lovely moments.